How it all began…
Thomas Jefferson Bowen, the first Southern Baptist missionary to present-day Nigeria,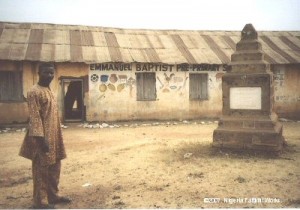 and his wife, Lurana—at the invitation of the king—established a compound in Ogbomoso in 1855. During the American civil war, when the American missionaries left, Moses Oladejo Stone kept the church alive. From the beginning this work has been a partnership between Nigerians and Americans.
In 2003 Elaine Neil Orr, an adult missionary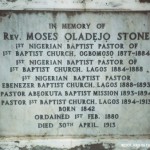 kid (MK) traveled back to Nigeria. She met Mr. Burster Iyere, Administrative Manger for the Baptist Medical Centre-Ogbomoso, a position once held by her father. He asked if other MKs might be interested in helping the hospital with a bore hole (deep well). Water was being trucked in daily at great expense.
When Elaine returned to the U.S., a number of adult missionary kids joined together to consider what they might do. Jon Low, Becky Neil Albritton, Lee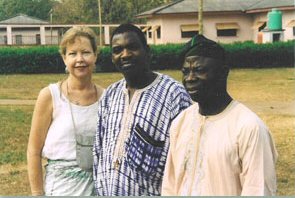 Brothers Norvell, and Elaine Neil Orr were in the founding group.
The fledgling organization began sharing its vision with retired missionaries and other MKs. In early meetings, group members hammered out a mission statement and model for partnership. Important early contacts were established with Chris Strock, a volunteer engineer, and Terri Morgan of Partnership for the Environment. In early 2005, through a cooperative effort with Nigerians and with Jon Low's leadership, a successful bore hole was drilled for the medical centre in Ogbomoso.
Several projects have been successfully completed, first in Ogbomoso and then also in other cities and towns. They range from building maintenance to major medical equipment to agricultural projects and additional wells. All projects are made possible through the dedication and knowledge of our Nigerian partners and the generosity of donors.
NFW obtained 501 (c) 3 status from the IRS as a non-for-profit charity in 2011. In the course of the organization's history, many projects have been successfully completed (see page on NFW Projects). During that time, several other Council members have made trips to Nigeria (see Nigerian Scrapbook). Each visit has strengthened relationships and revealed opportunities for new projects in various areas of the country.