Rural Health Projects

Multiple North Central States
Status: Ongoing
Project Managers: Name Withheld for Security & Baker Hill
A church in Kaduna is very active in establishing and nourishing new churches over seven north central states. The pastor directs a rural health project that uses doctors, nurses and other volunteer members of the church. In numerous villages where there are newly-planted churches, the health team has shown their love for villagers by providing public health projects.
In 2019 they noted that eight villages did not have good drinking water, which can lead to typhoid fever, bilharzia, guinea worms and other problems. The pastor and his health team wanted to change this. With a gift from NFW, they contacted a well-drilling company, which did geophysical surveys and then put in boreholes in four villages that now have clean, safe water. Boreholes are more expensive than open (dug) wells, but they can be drilled very close to villages so people can avoid having to walk long distances for their water. Boreholes are able to break through layers of rock if they are present, and reach deep aquifers of clean water.
In 2021 NFW raised money to drill boreholes in the other four villages that did not get one in 2020.
In 2022 NFW sent the funds to provide boreholes in four more villages that needed clean accessible water.
MALARIA NETS
In 2019 the rural health team also tackled the problem of malaria in this area.  Malaria degrades a person's health, and can even cause death, especially for the very young and the elderly.  A episode of malaria  is a serious illness, with chills, fever, and severe aches, and  can sometimes last for weeks, with multiple symptom cycles.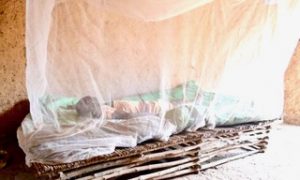 The health team recognized the need for many mosquito nets, which can be made impregnated with a special insecticide. This kind of net is effective in preventing mosquito bites at night, when the insects are most active. NFW provided funds to purchase and distribute 600 of these special nets.